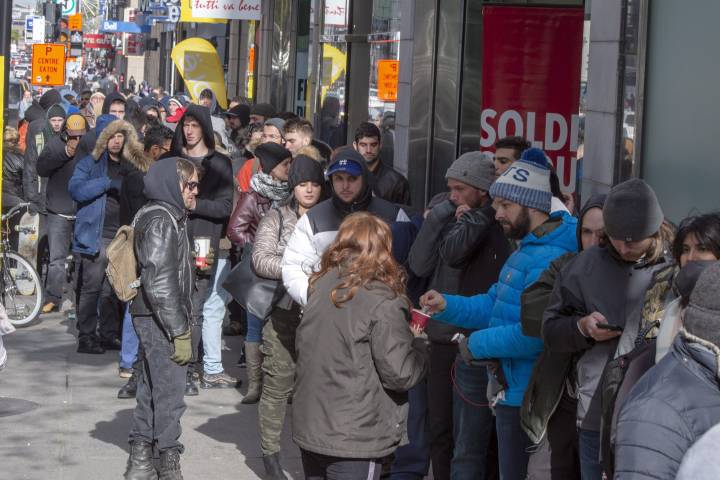 The Société québécoise du cannabis (SQDC) announced on Friday it will slash its operating hours by nearly half due to supply shortages.
"We are sincerely sorry for the inconvenience," said the SQDC in a statement released on its social media platforms.
READ MORE: Are Quebec's cannabis products green enough?
Branches across the province will be closed on Monday, Tuesday and Wednesday starting next week.
The SQDC said the stores will instead be open from Thursday to Sunday until a stable supply of the products is available.
"We believe that we can serve our customers better by concentrating our business hours over four days," it said.
WATCH: Pointe-Claire medical marijuana company ramps up production for recreational pot
The organization said the move will prevent customers from lining up or heading to the stores when there isn't enough marijuana available.
Quebecers hoping to purchase marijuana products — such as dried flowers, oils and oral sprays — will also have a hard time finding available stock online. As of Friday afternoon, more than two-thirds of the 68 products listed on the SQDC's website are out of stock until further notice.
Booming sales across Quebec
The SQDC said 138,150 sales were made in the first week since marijuana became legal in Canada. Of that, a total of 84,850 transactions were made in the 12 stores across Quebec.
While sales have also boomed online, many chose to shop in person and waited in line for hours outside SQDC stores in Montreal.
The organization expressed concerns earlier this week, saying the scarcity of products would represent a short-term challenge due to "limited offerings from producers" and "the limits of the cycle of production."
It said that a shortage of marijuana products would something that customers will have to deal with for the first few months.
WATCH: Montrealers line up on the first day of legal marijuana sales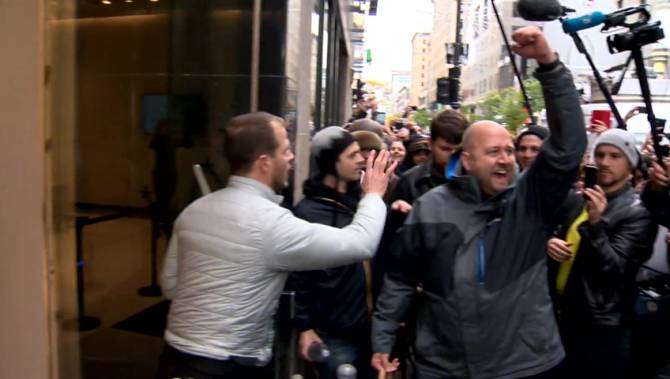 Quebec Premier François Legault said he is not pleased with the province's cannabis supply situation.
"It's never wished for by a business," he told reporters in French.
"It's not my government that planned these store-openings or the supply. We will take stock of the plan… We will analyse the file to see what will happen."
The new Coalition Avenir Québec government has said there are "some serious holes" in the province's cannabis legislation. Legault has also pledged to raise the minimum age to buy and possess cannabis from 18 to 21.
READ MORE:  Police checkpoints, long lines mark Day 2 of legalization in Montreal
First cannabis expo this weekend
The announcement to cut back the cannabis store hours comes as Montreal plays host to its first-ever cannabis expo.
The two-day trade show brings together producers, investors and healthcare professionals from across North America to brainstorm and explore opportunities in the legal marijuana business.
Expo organizer Jean-Philippe Turgeon said the cannabis industry has to be organized as the SQDC struggles to meet the high demands.
READ MORE: Montreal police must be 'fit for duty' but will be allowed to smoke marijuana on personal time
"I think we need to understand it's a first step," he said. "They needed to see what the demand was, they needed to organize."
Alex Wolfe, a producer, agrees. He said the SQDC underestimated the the popularity and the demand.
"I think it's only going to grow," he said.
As the SQDC grapples with a lack of marijuana, Turgeon said the shortage could also provide opportunities for producers trying to break into the legalized marijuana industry.
"I think there's still a lot of room to be in this business," he said.
— With files from Global's Phil Carpenter and the Canadian Press
© 2018 Global News, a division of Corus Entertainment Inc.