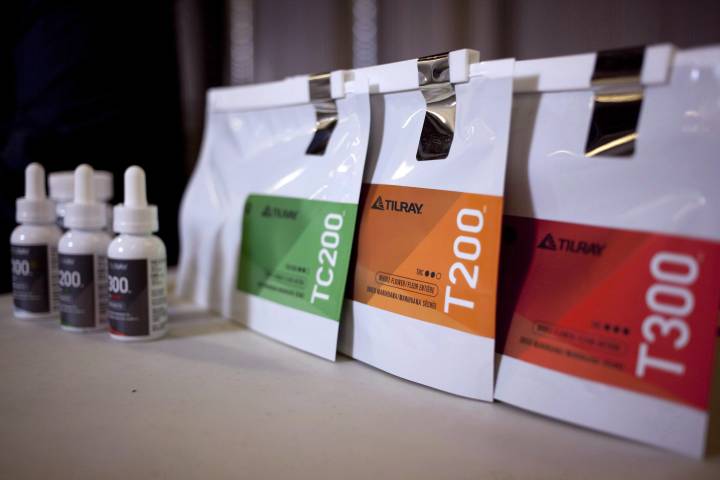 One unfortunate result of legalization: medical marijuana patients that are facing shortages, or the complete disappearance, of the medical product.
Tilray, a major producer which at one point this week ran out of medical cannabis, explains that medical buying ramped up before legalization, and then increased further when Tilray warned its customers there might be shortages.
I talked to John Campbell, at 72-year-old Tilray customer who uses cannabis oil to manage chronic pain. He can no longer buy the one that works for him because it's sold out, and has been left scrambling for an alternative.
While Health Canada admitted it did not require licensed products to set aside a certain amount for medical users, the ministry said producers are "expected" to.
In the absence of a regulatory requirement to set aside pot for medical users, how can Ottawa help? By clearing the backlog of licence applications for companies that want to be producers, argues Ottawa lawyer Trina Fraser.
WATCH: Medical marijuana users worry cannabis tax will price medication out of reach
"What they can do is help people get through this supply crunch by actually issuing some licences."
Campbell, for his part, wants the major LPs to remember their roots:
"Legalization has opened the door for these companies, and they left the medical users in a place that was not anticipated or wanted," Campbell says.
"They wouldn't be in the business if it wasn't for medical marijuana."
"While there is no regulatory requirement for licensed producers to prioritize sales to individuals who require cannabis for medical purposes over non-medical sales, it is expected that they will do so." a Health Canada spokesperson said.
MORE: For the launch of our weekly newsletter Cannabis IQ, we're giving away $100 Visa gift cards. Click here to find out more.
WATCH: Why is the medical community so hesitant to endorse the pharmaceutical properties of marijuana?
In brief:
WATCH: Medical marijuana users fear impaired driving laws once cannabis is legal
You asked:
Do the seeds I grow at home have to be registered?
Not as far as the federal government is concerned, no. (But if you're in Quebec or Manitoba, you are still prohibited from growing your own.)
The more immediate problem is that under federal law your seeds have to be from a legal source, and just now there are very few.
To tell the truth, we haven't found any at all — none of the provincial sites we looked at sell seeds yet. The OCS said at a news conference just before legalization that they were hoping to, but hadn't been able to source them from licensed producers.
So if you started a home grow now, you might face awkward questions about where the seeds had come from.
Down the road, local governments may well want to set up a system of licencing home grows, so that's something to keep an eye on.
© 2018 Global News, a division of Corus Entertainment Inc.