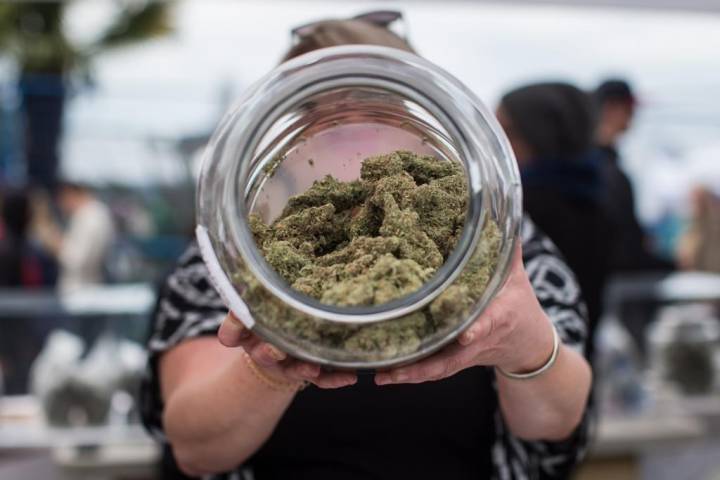 The Crown agency responsible for overseeing cannabis sales in Saskatchewan has sent a warning letter to a First Nation that opened an unlicensed pot store.
The Saskatchewan Liquor and Gaming Authority (SLGA) said provincial and federal legislation still applies on reserve land.
WATCH BELOW: Mino Maskihki, a pot store on the Muscowpetung First Nation, opens to public
It said the Muscowpetung Saulteaux First Nation must have a provincial licence to open a pot store legally.
The letter also said that cannabis for commercial sale needs to be produced by someone with a federal licence to grow it.
The First Nation, northeast of Regina, opened its cannabis store last week.

READ MORE:
FSIN threatens province with legal action over Sask. First Nations cannabis rights

Chief Anthony Cappo has said the First Nation has a sovereign right to make its own cannabis rules.
The Federation of Sovereign Indigenous Nations (FSIN) is supporting the First Nation in exercising what it says are its inherent and treaty rights.